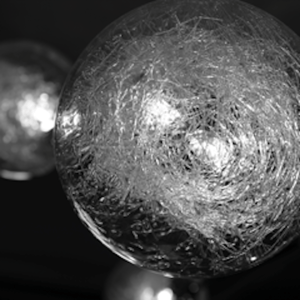 £

5.00
Morning Ritual is pleased to announce the release of HOLY STRAYS new single 'Christabell'.
HOLY STRAYS is the nom de plume of 22 year-old Paris-based musician and producer, Sebastien Forrester. The single, released on a limited edition 7" on transparent vinyl and digitally, follows on from his first releases via LA-based powerhouse Not Not Fun (Peaking Lights, Maria Minerva, Ducktails)
Christabell A & B, born here as non-identical twins, are formed from stuttery motorik drum patterns, twinkling synth micro-melodies and hypnotic organ loops whilst Forrester's own manipulated vocals spiral disembodied through the tracks under a haze of delay and reverb acting more as part of the music's instrumental make up then serving any lyrical function. The resulting soundscapes lie somewhere in between an ADHD take on Villalobos' percussive led experimental techno combined with the subtlety and playful instrumentation of Pantha du Prince overlaid with the otherworldly ethereal vocal styles of Balam Acab.
In the last year Holy Strays has remixed acts as diverse as Forest Swords, O F F Love and Loney Dear, and also sharing stages with various acts du jour such as Zola Jesus, Nite Jewell, Doldrums, Sun Araw and Laurel Halo.
Limited edition of 500 7" on Transparent Vinyl